Banksy explains auction house wasn't aware of art-shredding stunt
October 18, 2018 13:59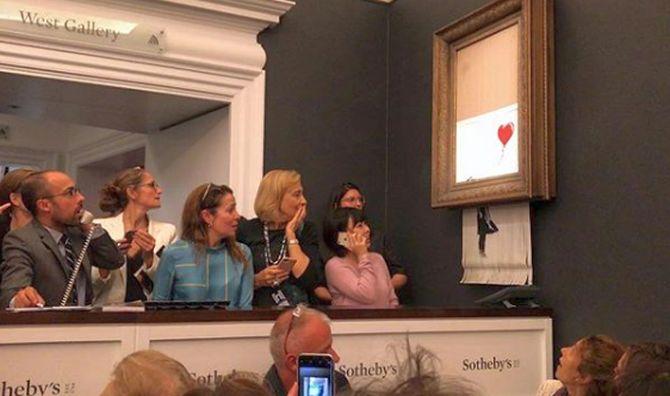 Renowned street artist Banksy has put a full stop to all the conjectures and clarified that the auction house was not aware of the art-shredding prank.
After the anonymous British artist self-destructed one of his most iconic artworks, 'Girl with Balloon', some art experts had questioned how it was possible to pull the stunt off without Sotheby's (auction house) knowledge.
Banksy took to Instagram to answer the questions. "Shredding the Girl and Balloon - the Director's cut. Some people think it didn't really shred. It did. Some people think the auction house were in on it, they weren't," read the post.
On his website, Banksy posted a video, entitled Shred the Love (the director's cut), in which he showed a shredder being fitted to the frame of the painting. It also shows the moment of partial destruction and the 'shocking' expression of the crowd present at the auction.
A mysterious artist from Bristol, Banksy has become one of the world's best-known artists. He rose to fame with graffiti that appeared on buildings across the UK, often marked by deeply satirical undertones.
« Back to LIVE
TOP STORIES