4 arrested for attacking journalist in Mumbai
October 15, 2018 09:58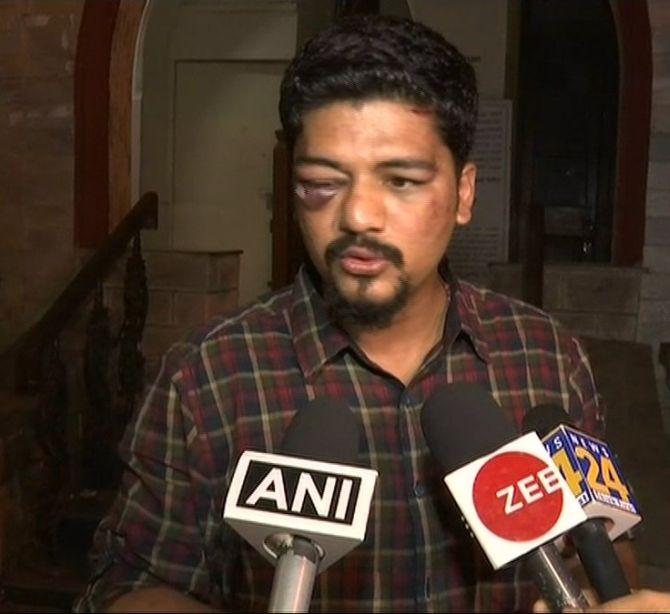 The police on Monday arrested four people who allegedly attacked TV journalist Herman Gomes in Mumbai.
The journalist and his friend were allegedly beaten up by four unidentified miscreants near outside his house around 1:30 am on Saturday.
"I was attacked by four people out of nowhere.. I have got six stitches on my right eye. All I can say is, these people were waiting for me for a long time. It was not a last-minute provocation. They stood ready for the attack. They thrashed my friend as well and took away his mobile phone," Gomes told ANI.
Gomes also took to social media to share the ordeal.
'I was attacked by an unknown group of people right outside my Bombay House.. It was clearly pre planned. They were armed with a knuckle duster.I always mind my own business and do stories that I firmly Believe in.
'Last night was something different and they came out to KILL me. My eye is badly affected and so is my body. I don't know which story affected people so much. I don't know these people too. Mumbai Police has asked a senior IPS officer to look after the case. FIR filed at Gamdevi Police station shortly. I managed to take on 2 people but another group was waiting to take on me at the back I've got 6 stitches around my eye, among others . My family and I are affected,' Gomes wrote on Facebook. -- ANI
« Back to LIVE