Allegations levelled against me are totally false: Lyricist Vairamuthu
October 14, 2018 18:44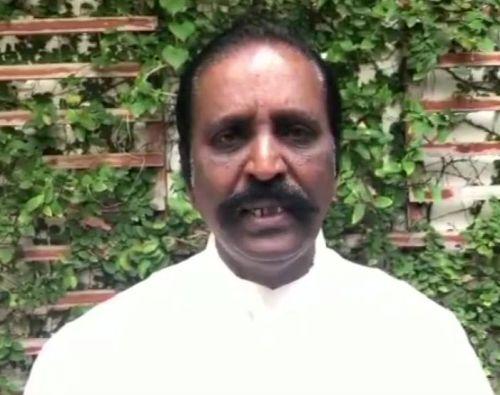 Veteran Tamil film lyricist Vairamuthu Sunday said sexual harassment allegations against him are "false" and he is ready to follow the legal route if the accusers file a complaint against him.
Several women, including singer Chinmayi Sripaada, have accused Vairamuthu of sexual harassment.
Apart from her own story, Chinmayi corroborated three accounts of Vairamuthu's alleged sexual misconduct and posted them on Twitter without naming the victims.
In a short video released on Twitter, the lyricist claimed he has collected "unassailable evidence" in his defence and said he was ready to face those accusing him in the court.
"Allegations levelled against me are totally false, motivated. If they are true, those concerned can file a case against me.. I am waiting to face," he said.
Vairamuthu said in past one week he held in-depth deliberations with senior lawyers and intellectuals on the issue.
Asking people to not judge him, the lyricist said, "None should decide if I am a good or a bad person. Let the court decide. I will bow to the court's verdict."
With the #MeToo movement gaining momentum, actor-politician Kamal Haasan said Friday men accused of sexual harassment by women should respond to the allegations.
The movement has gathered pace over the past few days with a number of women speaking out on sexual harassment at workplace and support for them has been pouring in from various quarters. -- PTI
« Back to LIVE
TOP STORIES