Akbar calls #MeToo charges 'wild and baseless', to take legal action
October 14, 2018 16:12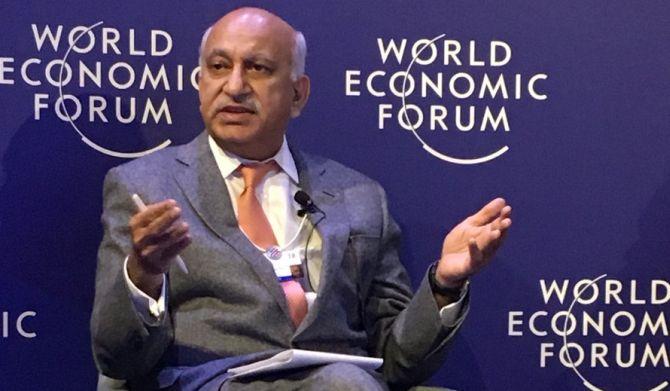 Amid charges of sexual assault, Union minister MJ Akbar today said that he will take a legal action against 'wild and baseless allegations'.
In a detailed statement Akbar said, "Accusation without evidence has become a viral fever among some sections. Whatever be the case, now that I have returned, my lawyers will look into these wild and baseless allegations in order to decide our future course of legal action."
Claiming political vendetta, Akbar asked, "Why has this storm risen a few months before a general election? Is there an agenda? You be the judge. These false, baseless and wild allegations have caused irreparable damage to my reputation and goodwill."
"Lies do not have legs, but they do contain poison, which can be whipped into frenzy. This is deeply distressing. I will be taking appropriate legal action," he added.
Akbar's name cropped up on social media earlier this week as part of the #MeToo movement and since then pressure has been increasing on the government to sack him.
« Back to LIVE
TOP STORIES