#MeToo: Subhash Ghai rejects sexual assault charges
October 12, 2018 00:12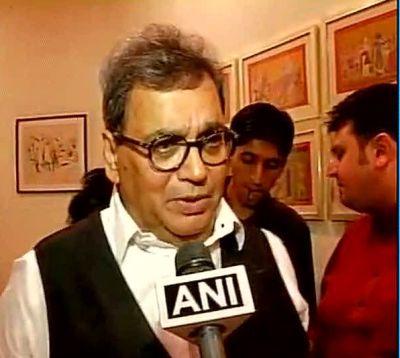 Subhash Ghai is the latest Bollywood figure to be accused of rape with an anonymous woman alleging that he spiked her drink and then sexually assaulted her, a claim the director 'strictly and firmly' denied on Thursday.
The anonymous account shared on Twitter by writer Mahima Kukreja, who was one of the first women to accuse comedian Utsav Chakraborty of sexual harassment last week.
Kukreja said the woman is 'very credible media/lit personality, who does not want to be named'.
The woman said she worked with Ghai on a film years ago and he started taking an extra interest in her and would often call her for script sessions at his apartment, which he would allegedly call his 'thinking pad'.
She claims he once forcefully kissed her but tried to pacify her the next day by calling the incident a 'lover's tiff'.
She said she told the first assistant director and two other women about the incident but decided to let it go because she had no job or financial security at that time.
She alleges that after a late music session, he decided to have a drink and offered one to her, which 'was spiked' while he was dropping her home in the car.
The woman remembers being taken to a hotel room and assaulted before losing consciousness.
When contacted, 73-year-old Ghai told PTI, "It is sad that it is becoming a fashion to malign anyone known, bringing some stories from past without any truth or blown up false allegations if all. I deny strictly and firmly all false allegations like these."
The director said he has always been respectful towards women in life as well in workplace.
"If she claims this way, she should go to the court of law and prove it. Justice will be done or I will go for defamation certainly," he added. -- PTI

« Back to LIVE
TOP STORIES