Wife of ex-Interpol chief who vanished in China describes threats
October 10, 2018 00:07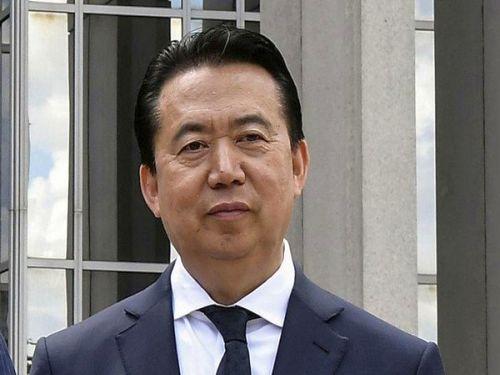 The wife of the former Interpol president who disappeared in China says she received a threatening phone call warning of agents coming for her while she fights for information about her husband's fate.
Grace Meng said her last contact with her husband Meng Hongwei was by text message, on September 25, when he wrote 'wait for my call' and sent her a knife emoji after travelling back to China.
After a week with no news, on an evening when she was at home in Lyon having put their two young boys to bed, she had a threatening call on her mobile phone from a man speaking Chinese.
He said, "You listen but you don't speak. We've come in two work teams, two work teams just for you",' Meng said.
She said the man also said: 'We know where you are,' and that when she tried to ask a question, he repeated: 'You don't speak, you just listen to me.'
As a result, Meng is under French police protection.
In her first one-on-one interview since Meng went missing, Meng denied bribery allegations against her high-profile husband, and said that speaking out about his disappearance was placing her 'in great danger'.
« Back to LIVE
TOP STORIES