Singer Sona Mohapatra accuses Kailash Kher of sexual harassment
October 10, 2018 10:35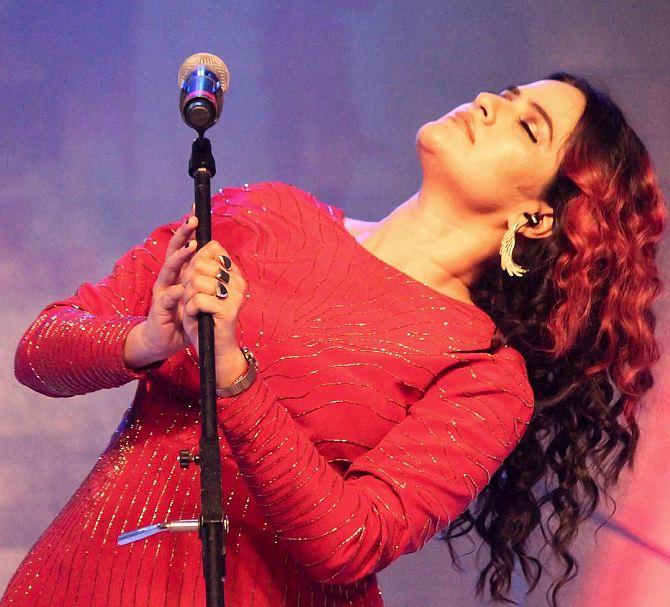 The #MeToo movement continue to rock Bollywood. Now, singer Sona Mohapatra has accused fellow singer Kailash Kher of sexual misconduct. In a series of tweets, Sona narrated incidents in which Kher's behavior towards her was improper.


She tweeted that she first met him at a cafe in Mumbai to discuss a concert.


However, Kher placed his hand on her thigh and complimented her and said that he feels so good that a 'musician got you and not an actor', referring to her husband Ram Sampath.


"I met Kailash for coffee in Prithvi Caf to discuss a forthcoming concert where both our bands were playing & after the usual, a hand on my thigh with lines likes, you're so beautiful, feel so good that a 'musician got you' (Ram) not an actor. I left not soon after," Sona said.


Mohapatra said that Kher continued to make advances when they landed in Dhaka. Her leaving the meeting promptly did not deter Kailash Kher.


"That did not deter Kailash Kher though. On landing in Dhaka & on my way to the venue with the organisers, keeps calling me & when I don't pick up, calls the organisers phone to get through to me & asks me to 'skip' the soundcheck & join him in his room instead to 'catch up', she tweeted.


"The fact that Kailash had sung in my studios & for many projects in which I was the producer & knew me to be as strong as i am or that he had only recently taken a favour from my partner @RamSampathLive to create a personal track for him didn't stop him. #TheHubris of such #men," she added.

The #MeToo movement started in India after actor Tanushree Dutta alleged that well-known actor Nana Patekar sexually harassed her on the sets of a movie in 2008.
« Back to LIVE
TOP STORIES