HC quashes Preity Zinta's rmolestation case against Ness Wadia
October 10, 2018 17:09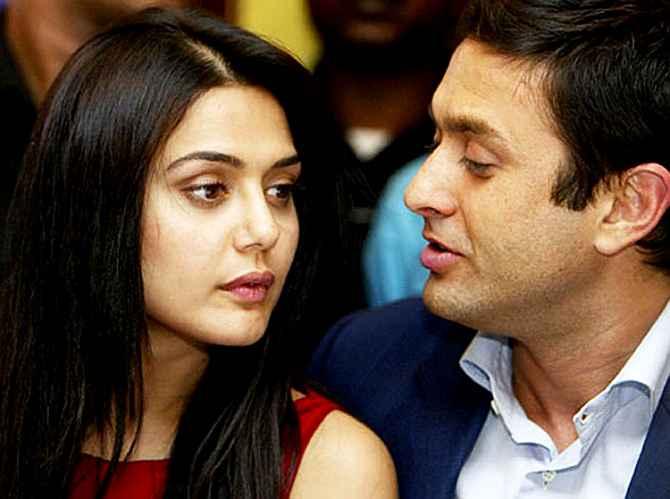 Bombay High Court quashes molestation case against Ness Wadia filed by actor Preity Zinta against him in 2014.


On May 30, 2014, during a Kings XI Punjab vs Chennai Super Kings match at the Wankhede Stadium, Mumbai, Ness allegedly abusing the team staff over ticket distribution when Preity was seated in the Garware Pavilion.


When she asked him to calm down, he abused and manhandled her by grabbing her arm, she claimed. To support this claim, she submitted four photographs to the police, showing 'bruise-like' marks on her right arm.


Preity then changed her seat, but she was allegedly verbally abused again by Ness, she claimed. He also abused her on the ground in front of their team members, she claimed.


In her complaint, Preity said that they had been having work-related disagreements for a while, and "during that time he tried to abuse me and used extremely derogatory language and tried to behave in a manner where I was put to shame in front of my colleagues, friends and family." She had verbally warned him, but he refused to mend his ways.


On the evening of May 30, 2014, Preity alleged, "Mr Ness Wadia had intimidated me by saying that he could make me disappear as I was a nobody and only an actress and he's a powerful person... I have tried to be very normal and nice to him as I wanted peace in my life, but the recent afore-stated incident in Mumbai at the Wankhede stadium has left me shattered and fear for my life."

Ness, in a statement, expressed shock at the complaint and denied the allegations, calling them "totally false and baseless."

« Back to LIVE
TOP STORIES