Explain allegations or resign: Congress on MJ Akbar
October 10, 2018 14:56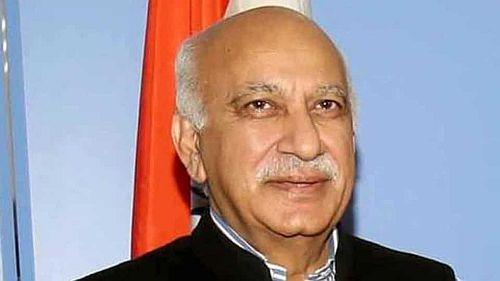 Congress reacts to the #MeToo allegations against Union Minister MJ Akbar saying he should either give a satisfactory answer to the allegations or he should resign. "We demand an inquiry into the matter," Jaipal Reddy, of the Congress said.


Akbar's boss, External Affairs minister Sushma Swaraj and the party, the BJP, have maintained a studied silence on the matter. The Congress has said that, 'silence is not an option'.


Swaraj was asked by a reporter yesterday what she would do as a woman minister about allegations of harassment levelled against Akbar. The minister walked away.


Several women have taken to Twitter to post harrowing accounts of sexual harassment at the hands of Akbar, then a journalist.


Akbar has not responded to the charges. "It is an extremely serious matter and the minister concerned needs to speak up. Silence cannot be a way out. This matter should be investigated. We would like to hear from both the minister in question and the Prime Minister on this issue," Congress spokesperson Manish Tewari said.
« Back to LIVE