Shiv Sena loves us 'secretly': Fadnavis
November 12, 2018 09:28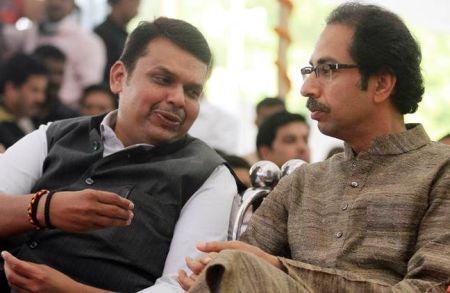 The Shiv Sena "secretly" loves the Bharatiya Janata Party while the latter shows its affection openly, Maharashtra Chief Minister Devendra Fadnavis said.
On the Sena's demand that the names of Aurangabad and Osmanabad be changed to Sambhaji Nagar and Dharashiv respectively, Fadnavis said the state government had cleared the proposal but there were litigations pending in this connection.
The Maharashtra chief minister said an expansion of the state cabinet was likely before the winter session of the Maharashtra legislature.
Fadnavis' government has 38 ministers and as per norms, its strength can go up to 42. -- PTI
« Back to LIVE
TOP STORIES