Girl who escaped from Patna shelter home returned home
November 12, 2018 21:39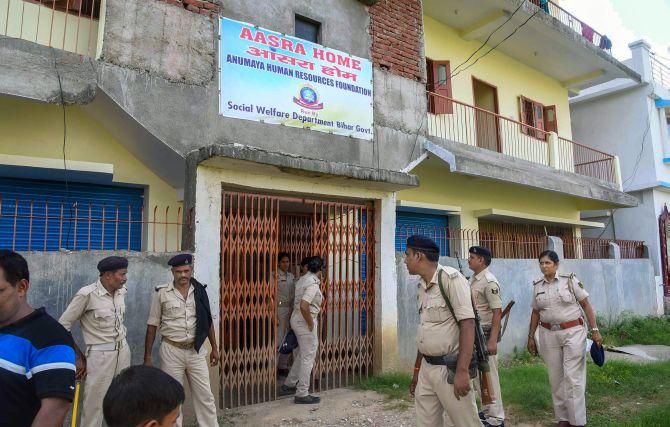 One of the four minor girls who had escaped from a shelter home in Patna, has reached her home in West Bengal and efforts are on to trace the three others, Bihar police said on Monday.
The girls had escaped from the government-funded Asha Kiran Home For Girls in Patliputra colony early on Sunday by using their 'dupattas' as a rope to climb down from its second-floor balcony.
They had been brought to the shelter home last month.
One of the four girls who escaped is 12 years old and the rest are 16, police said.
"One out of four girls, one has reached her home in 24 Parganas district in West Bengal. The girl has informed the manageress of the Patna shelter home after reaching her home.
"The shelter home manageress in turn informed us about the incident," Patliputra station house officer Tarkeshwar Nath Tiwary said.
The girl, he said, had also apologised to the manageress of the shelter home for leaving without informing and had said that the other three too had planned to return to their respective homes, he said.
The FIR about the escape was filed by the shelter home's manageress and efforts are on to find the three girls.
In April reports of over 30 girls and women being allegedly raped at a state-funded shelter home in Muzaffarpur had come to light, sending shockwaves across the country.
There were other reports of inmates escaping from shelter homes.
While a woman fled from a shelter home in Patna on September 24, two minor girls escaped from another government-funded short-stay home in Khagaria district on October 29.
The woman who fled from the Patna shelter home was later found. -- PTI

« Back to LIVE
TOP STORIES