Probably no meeting with Vladimir Putin in Paris: Trump
November 06, 2018 09:13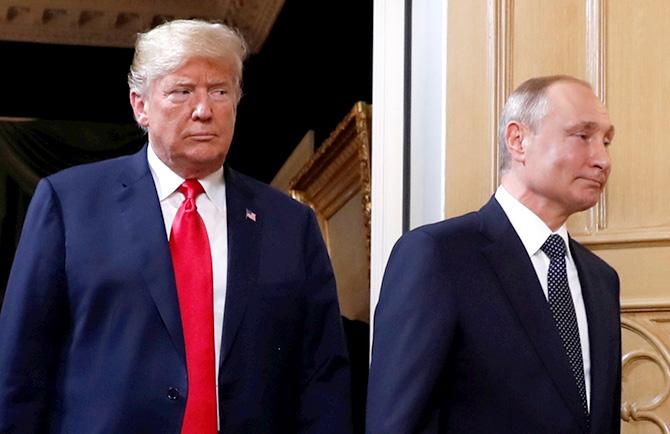 US President Donald Trump said that he is "not sure" of having a meeting with his Russian counterpart Vladimir Putin in Paris, where the two leaders are scheduled to attend World War I commemorations later this week.
However, they would be meeting at G-20 summit in Argentina which is scheduled for November 30 and December 1, he said, adding there are possibilities of other meetings soon.
To a question on a meeting between him and the Russian president, Trump said, "We haven't set anything up yet. We don't know if that is going to be the right place. I'm going to be in Paris for other reasons."
Earlier it was reported that he and Putin would meet in Paris later this week.
"But we'll be meeting at the G-20 and probably will have meetings after that. Probably plenty of meetings. Getting along with Russia, China, and all of them would be a good thing. I've said it for a long time," he told reporters at Joint Base Andrews outside Washington on Monday before leaving on a campaign trail for the mid-term polls.
"So, we'll have plenty of meetings, but I'm not sure we'll have a meeting in Paris. Probably not," Trump said.
-- PTI
« Back to LIVE
TOP STORIES