Karnataka win shows secular alliance can defeat BJP: Congress
November 06, 2018 17:29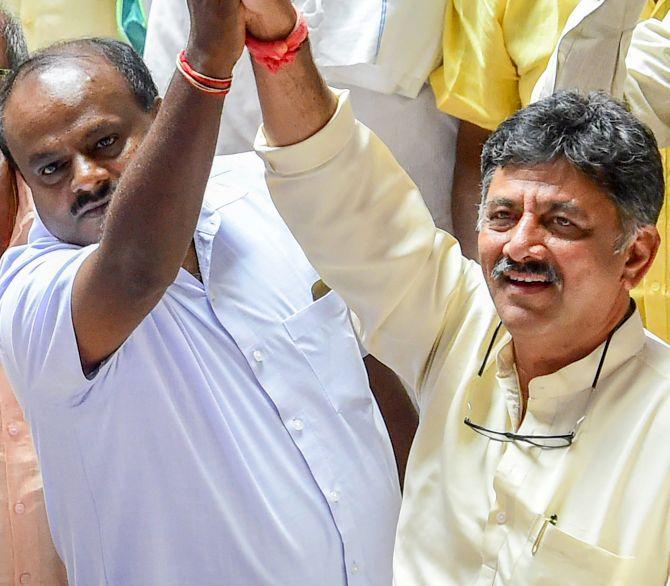 Congress-JD(S) combine victory in Karnataka bypolls indicates that the alliance with secular parties can defeat the BJP, senior Congress leader Prithviraj Chavan said Tuesday in remarks that are viewed as endorsement of his party's bid to lead a front of such parties.


The JD(S)-Congress coalition candidates Tuesday won both the assembly constituencies and two of the three Lok Sabha seats in the bitterly fought by-polls held in the southern state last Saturday. Buoyed by the development, Chavan said he had addressed two to three meetings in Jamkhindi assembly constituency--one of the two segments where bypolls were held--along with Congress leaders Siddaramaiah and Mallikarjun Kharge.


"The situation was good. The Congress victory in the BJP stronghold of North Karnataka belt is very significant. Similarly, the money power of Reddy brothers in Ballari Lok Sabha seat did not work and the Congress won with a huge margin," said the former Union minister.


Chavan said the BJP's ploy to polarise voters on communal lines failed in Karnataka.


File pic: Congress party's DK Shivakumar with HD Kumaraswamy.

« Back to LIVE
TOP STORIES