TN: Anti-Sterlite protest case transferred to CB-CID
May 29, 2018 14:04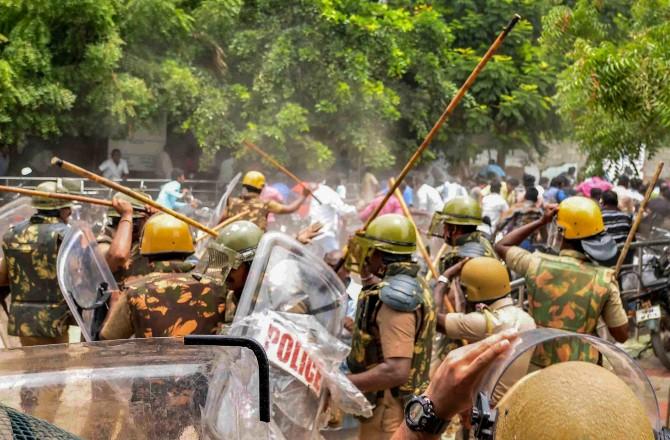 Days after 13 people were killed in the alleged police firing in Tuticorin during the anti-Sterlite protests, Tamil Nadu Director General of Police TK Rajendran today transferred the case to the Crime Branch-Crime Investigation Department.
The development comes after the Tamil Nadu government ordered the state Pollution Control Board to seal and "permanently" close the Sterlite Copper plant following last week's protests, over pollution concerns, during which 13 people were killed in police firing.
On Tuesday, the allotment of land for the proposed expansion of Sterlite plant in Tuticorin was also cancelled "in larger public interest" by the State Industries Promotion Corporation of Tamil Nadu Ltd.
The locals were protesting for the closure of the factory for 99 days.
Protesters turned violent on May 22, the 100th day of their stir, and 13 people were killed in police action against them last Tuesday and Wednesday.
« Back to LIVE