Parrikar will return to India by the end of June: Goa minister
May 29, 2018 16:08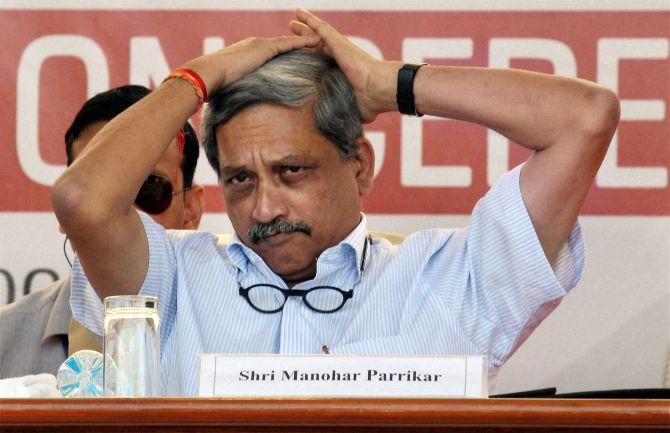 Goa Chief Minister Manohar Parrikar, who is unwell and undergoing treatment in the United States since March 7, will return home by the end of June, state Transport Minister Sudin Dhavalikar today said.
Dhavalikar, a senior minister, is part of a three-member Cabinet Advisory Committee that was formed to run the government in Parrikar's absence.
Francis DSouza of the BJP and Vijai Sardesai of the Goa Forward Party are its other two members.
"The chief minister will be in Goa by the end of June and the current government will complete its tenure of five years under his leadership," Dhavalikar said.
Speaking about the CAC, he said that a decision to extend its term beyond May 31 would be taken by Parrikar.
"Whatever the chief minister decides about the CAC would be acceptable to the cabinet," he said.
Dhavalikar, who had earlier told a press conference that he is "psychologically prepared to take over as the chief minister" withdrew his statement today.
He said it was not the right time to talk about chief ministership.
"I was only responding to a question from the media. I had not raised the issue on my own. I had said that if people like my work, they will make me the chief minister some day," the senior Maharashtrawadi Gomantak Party leader said. -- PTI
« Back to LIVE