It's his greatness that he accepted our invitation: RSS on Pranab
May 29, 2018 16:54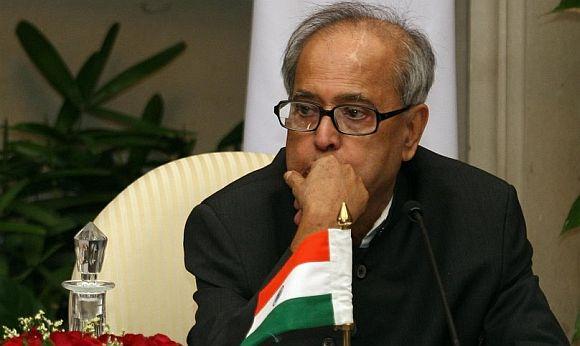 The Rashtriya Swayamsevak Sangh on Tuesday said that it's the greatness of former president and Congress leader Pranab Mukherjeeto accept their invitation to address their workers in Nagpur.
The RSS invited Mukherjee to address their workers at headquarters in Nagpur on June 7.
'This isn't surprising for those who know and understand the Sangh, because the RSS has always invited prominent people of the society in its programmes. This time, we invited Dr Pranab Mukherjee and it's his greatness that he has accepted our invitation,' read a statement from the RSS.
The former president will address the Third Year Sangha Shiksha Varga (SSV), which is held at the RSS headquarters annually in Nagpur.
'Dr Mohan Bhagwat, chief of the RSS, will be the keynote speaker at the function. Every year, for 25 days workers from all over the country come to take the training of union work. This year, the class started May 14 and will conclude on June 7. In this, 709 volunteers are taking training from all the states,' the statement further read.
Meanwhile, Union Minister Nitin Gadkari said that there should be no problem if the former President visits RSS event.
"If former President Pranab Mukherjee joins, it is good. What is the problem if the former President visits RSS event. The RSS is an organisation of the nation. There should not be any political untouchability in the country," Gadkari said.
Earlier, while speaking to ANI, RSS ideologue Rakesh Sinha said, "Former president Mukherjee's acceptance to attend RSS event in Nagpur (Maharashtra) sends a message to the country that on vital issues there should be dialogue and adversaries are not enemies. Questions raised on RSS-Hindutva is being answered by his acceptance of the invitation."
Mahatma Gandhi, former president Zakir Husain, activist Jayaprakash Narayan and commander-in-chief of the Indian Army, Kodandera M. Cariappa had previously been guests at various RSS events. -- ANI

« Back to LIVE