Haryana minister Vij compares Rahul Gandhi to Nipah virus
May 29, 2018 22:34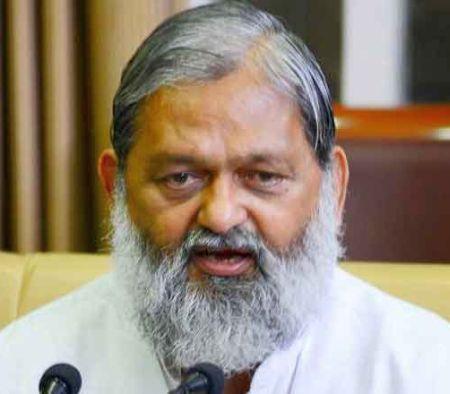 Haryana Health Minister Anil Vij, who is known for making controversial statements, today compared Congress president Rahul Gandhi to the deadly Nipah virus, saying he would 'destroy whosoever comes in contact with him'.
"Rahul Gandhi is like the Nipah virus which will devastate the party and destroy whosoever comes in contact with him," Vij said in an official statement issued by Haryana government in Chandigarh.
The Haryana minister has often made controversial statements in the past.
He had once described the Taj Mahal as a 'beautiful graveyard'. The outspoken minister had in the past said that those who were supporting Delhi University student Gurmehar Kaur for her campaign against the Akhil Bharatiya Vidyarthi Parishad, were pro-Pakistan and should be thrown out of the country.
Vij also courted controversy with his remarks that Mahatma Gandhi's image did not help 'Khadi' and caused devaluation of the currency, triggering widespread outrage.
Meanwhile today, Vij also took a dig at Haryana Congress leaders, saying all of them were in a hurry to get themselves declared as the party's chief ministerial candidate for the next assembly polls. -- PTI

« Back to LIVE