British PM May to urge Trump to skip London during visit to avoid protesters
May 29, 2018 00:12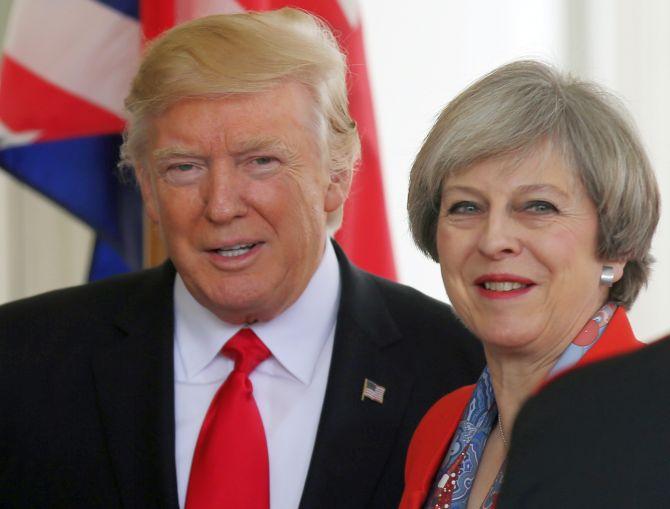 British PM Theresa May will this week urge Donald Trump to avoid central London protesters and meet her at her country residence instead.
Britains ambassador to Washington DC, Sir Kim Darroch, will present the PMs plan to the White House for the US Presidents first visit to Britain in July.
As well as keeping him away from Downing Street, No 10 will also propose he takes tea with the Queen in Windsor Castle instead of Buckingham Palace, reports The Sun.
It is hoped the American leader will not be able to resist being snapped at the site where Prince Harry married Meghan Markle on May 19.
A third out-of-town attraction is also being lined up to entertain Trump -- a visit to his hero Winston Churchills birthplace, Blenheim Palace in Oxfordshire.
The president has told May he wants to pay homage to the legendary World War II prime minister during his three day visit to Britain.
It comes as Trump sent out a tweet for Memorial Day in the US, which commemorates fallen soldiers.
Meanwhile, thousands of protesters have vowed to take to Londons streets if Trump comes to the nations capital, potentially plunging the visit into a diplomatic disaster.
The trip -- from July 12-14 -- is seen by Downing Street as very high stakes, as upsetting the volatile property billionaire could lead to another setback in the PMs strained relations with him.
« Back to LIVE