Amit Shah meets ex-Army chief as part of BJP's outreach programme
May 29, 2018 12:31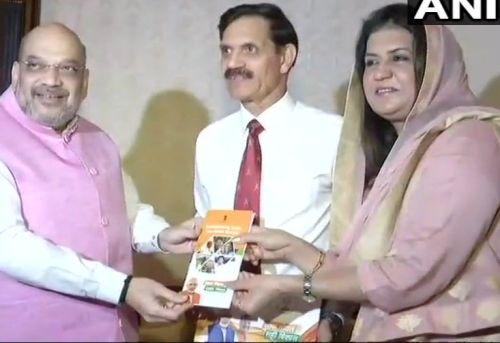 Launching his party's massive outreach programme, 'sampark for samarthan', Bharatiya Janata Party president Amit Shah today met former Army chief Dalbir Singh Suhag.
Shah will personally contact at least 50 people as part of the 'contact for support' programme, the party said.
About 4,000 BJP functionaries, including chief ministers, Union ministers, down to panchayat members, across the country will contact one lakh people who are recognised names in their fields to inform them about the government's achievements, it said.
The party has launched the 'sampark for samarthan' exercise to mark the fourth anniversary of the Modi government as it prepares for the 2019 Lok Sabha election. -- PTI
« Back to LIVE