Trump to meet Kim Jong-un by May after invitation from North Korea
March 09, 2018 07:50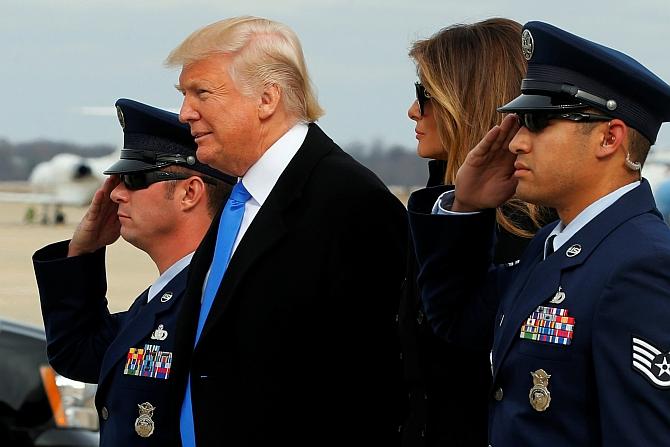 US President Donald Trump has agreed to meet with North Korean leader Kim Jong Un by May, the White House and the South Korean national security adviser said.
"President Trump greatly appreciates the nice words of the South Korean delegation and President Moon. He will accept the invitation to meet with Kim Jong Un at a place and time to be determined. We look forward to the denuclearisation of North Korea. In the meantime, all sanctions and maximum pressure must remain," White House press secretary Sarah Sanders announced in a statement.
Trump tweeted, "Kim Jong Un talked about denuclearisation with the South Korean Representatives, not just a freeze. Also, no missile testing by North Korea during this period of time. Great progress being made but sanctions will remain until an agreement is reached. Meeting being planned!"
The stunning announcement came after Kim extended an invitation to Trump to meet through South Korean officials, who met with Trump on Thursday. Trump would be the first sitting US president to meet with his North Korean counterpart, a stunning diplomatic breakthrough with uncertain consequences.
The South Korean delegation first met with national security adviser Lt. Gen. HR McMaster and then Trump, who then delivered the news, a senior administration official official said. It all happened in about an hour.
« Back to LIVE
TOP STORIES