Jaspal Atwal apologises for embarrassment of his presence at Trudeau event in India
March 09, 2018 09:33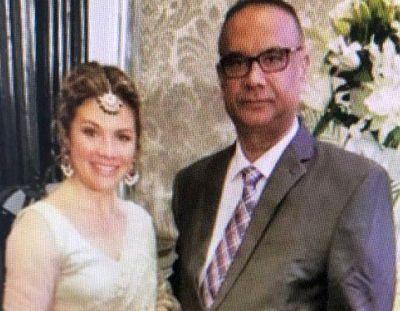 Jaspal Atwal, a former Sikh separatist who tried to kill an Indian cabinet minister in 1986, apologised Thursday for the "embarrassment" he caused by attending an event with Canadian officials during Canadian Prime Minister Justin Trudeau's recent trip to India.
Atwal's presence at the event in Mumbai documented in photographs that showed him with the prime minister's wife and Canada's infrastructure minister cast a pall over Trudeau's trip in February when Indian media reported that a "Khalistani terrorist" was invited to receptions with the travelling Canadian delegation.
The news came at an awkward time for Trudeau, as the prime minister had just expressed support for a "united India" at a meeting with the chief minister of Punjab, who has accused the Liberal government of harbouring sympathy for proponents of a breakaway Sikh state called Khalistan.
After several days of silence, Atwal finally addressed the situation at his lawyer's office in Vancouver on Thursday. Reading from a prepared statement, he said he was "shocked and devastated" when controversy exploded over his attendance at the event.
"I had assumed there would be no problem. No one at any point indicated there would be any issue," said Atwal, 62.
"I am sorry for the embarrassment this matter has caused to Canada, India, my community and family and friends."
Atwal told reporters that he takes full responsibility for his past actions, which include a conviction for the attempted murder of Indian cabinet minister Malkiat Singh Sidhu during a visit to British Columbia in 1986. He said he became a supporter of Sikh separatism after the attacks on the religion's Golden Temple in Amritsar in 1984.
« Back to LIVE
TOP STORIES