France willing to share Rafale deal details: Macron ahead of visit
March 09, 2018 08:25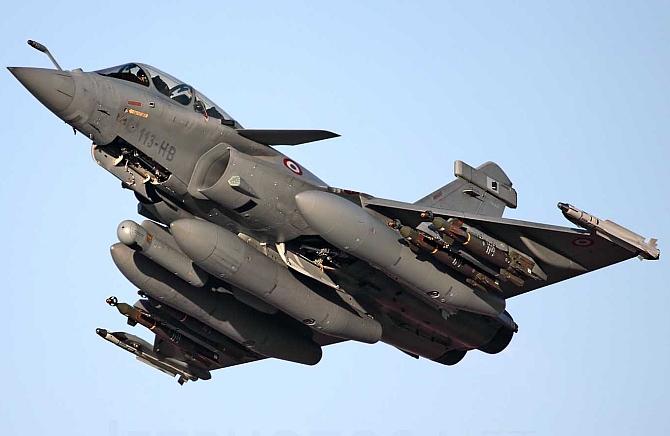 Ahead of his visit to India on Friday, 9 March, French President Emmanuel Macron said that his country will not have any objection in disclosing information on the Rafale deal if it resolves political stalemate between the centre and the opposition. The deal between India and France involves the purchase of 36 Rafale jet fighters.
Macrons statement comes at a time when the government is facing constant flak from the opposition over the deal, with the Centre refusing to divulge details citing national security.
In an interview with India Today, Macron said that proper attention was given to the economic, industrial and strategic interests in finalising the deal. While he maintained that the deal was not signed during his tenure, he asserted that it was signed keeping in mind the interests of both the countries.
Macron further justified the secrecy clause stating that it was not advisable to give out the details of an extremely sensitive business interest.
While the earlier deal was struck with the previous French government, the Macron-led government is seeking to expand on it, sources have said.
Macron will arrive in New Delhi on 9 March for a four-day state visit to India, during which he will hold a summit meeting with Prime Minister Narendra Modi.
« Back to LIVE
TOP STORIES