Explained: Why Akhilesh, Mayawati joined hands
March 09, 2018 14:27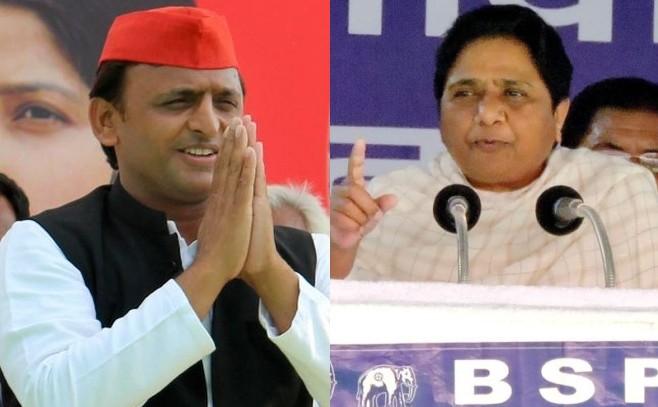 Realpolitik can make political parties do the unthinkable, and that is what the BJP has forced upon the two arch rivals of UP politics.The coming together of Mayawati and Akhilesh Yadav for the March 11 by-election in Uttar Pradesh marks a big shift in the politics of the Bahujan Samaj Party and Samajwadi Party, two bitter enemies in UP politics.
Twenty-three years after the BSP-SP alliance ended bitterly, the two parties have come together to counter the BJP in the Lok Sabha by-election in Gorakhpur and Phulpur.
The Gorakhpur seat was represented by UP Chief Minister Yogi Adityanath from 1998 to 2017.Phulpur, represented once by Jawaharlal Nehru, was won by Keshav Prasad Maurya, now UP's deputy CM by a record margin in 2014.
"Akhilesh and Mayawati head major parties and will have to play a lead role in collecting all the anti-BJP forces,"
Dr Prashant Trivedi
of the Lucknow-based Giri Institute of Social Studies, tells
Rediff.com's
Archana Masih. Read the interview here.
« Back to LIVE
TOP STORIES