Defer SC decision on Ram Temple till after LS poll in 2019: Owaisi
March 09, 2018 20:45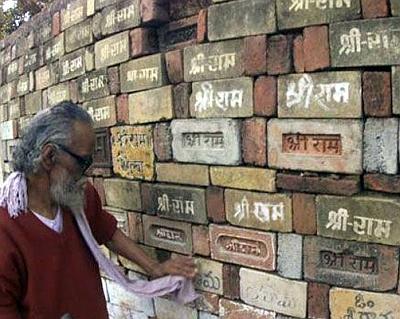 All India Majlis-e-Ittehadul Muslimeen chief Asaduddin Owaisi today demanded deferment of the Supreme Court's verdict on the Babri Masjid-Ram Janmabhoomi title suit till after the Lok Sabha polls in 2019 as the issue will get "heavily politicised".
Speaking during a panel discussion on 'Ayodhya: The Politics of Hate' at the India Today conclave in Mumbai, Owaisi said the Ayodhya dispute was over land and had nothing to do with religious faith.
"The Ram temple issue is a land title case. It has nothing to do with faith. It is about the rule of justice and secularism. Each one has to accept the Supreme Court's decision. However, the issue should not be decided before the parliamentary elections as it will be heavily politicised," Owaisi said.
The discussion also involved Congress spokesperson Sanjay Nirupam and his BJP counterpart Sambit Patra.
Nirupam, while slamming the BJP said the party was not interested in actually constructing the temple but only in politicising the issue.
"I am 100 per cent sure the verdict will be out before the 2019 elections because the BJP wants it so. Lord Ram is the life of this country. However, faith and feeling do not stand in court. The BJP should not worry about the Ram temple. It should be left to the Nirmohi Akhara (one of the parties to the title dispute)," he said.
Patra questioned that if the Ram temple was only a land title issue, why would the Supreme Court suggest an out of court settlement.
"If Ram temple is only an issue of land, why are the Congress and others worried about 2019? The Congress is now hiding behind the judiciary because they are unable to fight Narendra Modi," Patra said.
Slamming spiritual guru Sri Sri Ravi Shankar over his comments on the issue, Owaisi sought to know how could he preach peace the world over when he did not even understand the Indian Constitution.
"Who is he to say India will become Syria if the issue is not resolved?" Owaisi asked.
Nirupam asked how had the government allowed a spiritual guru to "threaten" the Constitution and why it had not taken action against him.
Patra, however, questioned as to why no critic of the Art of Living founder had as yet filed an FIR against him over his statements.
"As a devout Hindu, I will not talk ill about a guru. But to say that he is trying to break the ethos of this country would be an overstatement," Patra said. -- PTI
« Back to LIVE
TOP STORIES