Andhra special status: TDP likely to snap ties with BJP
March 07, 2018 11:07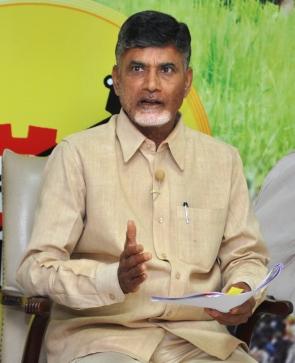 With the Centre making it clear that special category status for Andhra Pradesh is not possible and most TDP MLAs and MLCs wanting the party to end its alliance with BJP, TDP president and Chief Minister N Chandrababu Naidu is likely to set the separation process in motion beginning with the resignation of two TDP ministers -- Ashok Gajapathi Raju and Y S Chowdhary -- from the Narendra Modi cabinet.
At the TDP Legislature Party meeting in Vijayawada on Tuesday, all 125 MLAs and 34 MLCs, barring six absentees, strongly advocated ending the alliance with BJP, sources said. "CM Naidu is now all set to take steps to end the alliance. It will begin with the two central ministers stepping down, most likely on March 10. Withdrawing support to the NDA government at the Centre is likely to happen in the next few days after the two ministers resign," a source said.
BJP sources in Delhi appeared to be bracing for what looked like an imminent parting of ways with the ally. "We are committed to development of Andhra Pradesh and have done everything possible to help the state government. But we cannot meet impossible demands. We cannot give special category status on the ground of backwardness because on that count it is Bihar which should be considered first," a senior BJP leader said.
Congress president Rahul Gandhi waded into the tussle and said his party would grant special category status to Andhra Pradesh if voted to power in 2019. "We will give special category status to Andhra Pradesh. It's the first thing we will do after coming to power in 2019," he told a group of party workers protesting at Jantar Mantar in Delhi to demand special status for the state.
« Back to LIVE
TOP STORIES