Trump will meet Queen when he visits UK next month
June 21, 2018 08:41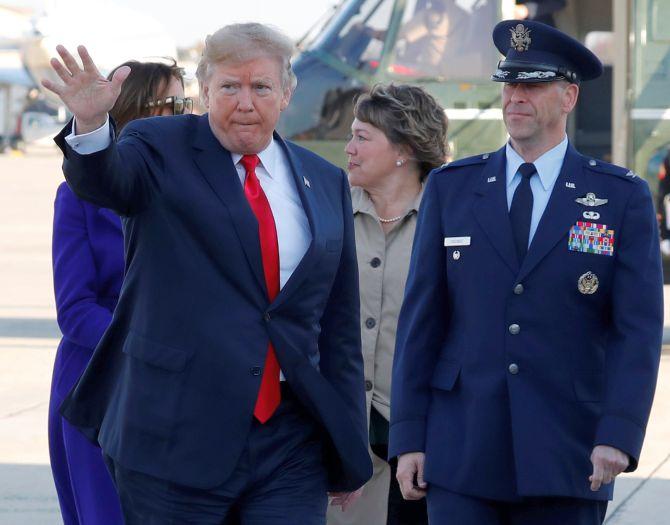 US President Donald Trump will meet Queen Elizabeth II during his first official UK visit next month.
Originally, Trump was invited for a full state visit but after an outcry, it was downgraded to a working visit.
Trump faced criticism after it was reported that he had questioned planned changes to immigration rules and asking colleagues why the US had to welcome arrivals from "shithole countries".
The US ambassador to the UK has told Sky News that a meeting with the Queen had been scheduled in.
Trump will be visiting Britain for the first time since becoming president on July 13.
Ambassador Robert Wood Johnson was asked whether the president's itinerary would include seeing the Queen.
"Yes, yes, I mean he has to see the head of state. Putting his foot on British soil, it's job one, it's very important, very symbolic," he replied.
"Meeting Her Majesty is the most important thing, because she's the head of state, and from then on, it'll be what the President wants to do," Johnson said.
Speculation has been growing that Trump's visit would include meeting the Queen after it emerged Windsor Castle could be closed to the public on the day of his visit.
However, Buckingham Palace have yet to confirm whether it is true.
-- PTI
« Back to LIVE
TOP STORIES