Magazine calls Time on Trump's brutal immigration policy
June 21, 2018 17:33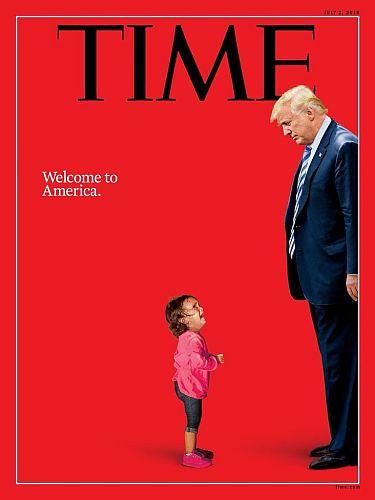 The Time magazine cover on the US President Donald Trump's controversial decision on immigration that separates immigrant families on the US-Mexico border.


Trump today reversed his controversial decision on immigration by signing an executive order to end the separation of immigrant families on the US-Mexico border, after images of children in cages and audio of them crying for their parents sparked global outrage.


"I did not like the sight of families being separated," Trump said while signing the executive order at the White House, but added the administration would continue its "zero tolerance policy" of criminally prosecuting anyone who crosses the border illegally.


Trump signed the executive order following widespread protests against the move of his administration to separate children from their parents who illegally enter the country. In recent weeks, more than 2,500 such children were separated from their parents.
« Back to LIVE
TOP STORIES