Instead of dividing, Yoga unites, says PM Modi
June 21, 2018 07:35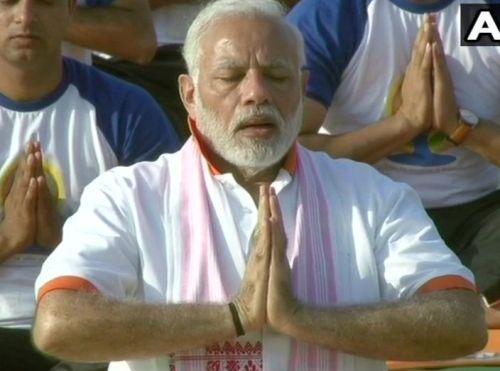 PM Modi is leading an estimated 50, 000 volunteers to mark the fourth anniversary of International Yoga Day.
The event in Dehradun is being held at the Forest Research Institute, which has been spruced up and security across Dehradun tightened.
In a message ahead of the Yoga Day celebrations, PM Modi wrote on Twitter, "Yoga is beautiful because it is ancient yet modern, it is constant yet evolving.
It has the best of our past and presents and a ray of hope for our future.
In Yoga, we have the perfect solution to the problems we face, either as individuals or in our society.
Praising the ancient art, the PM further wrote, "The way to lead a calm, creative & content life is Yoga. It can show the way in defeating tensions and mindless anxiety. Instead of dividing, Yoga unites. Instead of further animosity, Yoga assimilates. Instead of increasing suffering, Yoga heals."
« Back to LIVE
TOP STORIES