BJP MP, MLA offer Rs 21L bounty to kill terrorists responsible for Aurangzeb's death
June 21, 2018 09:54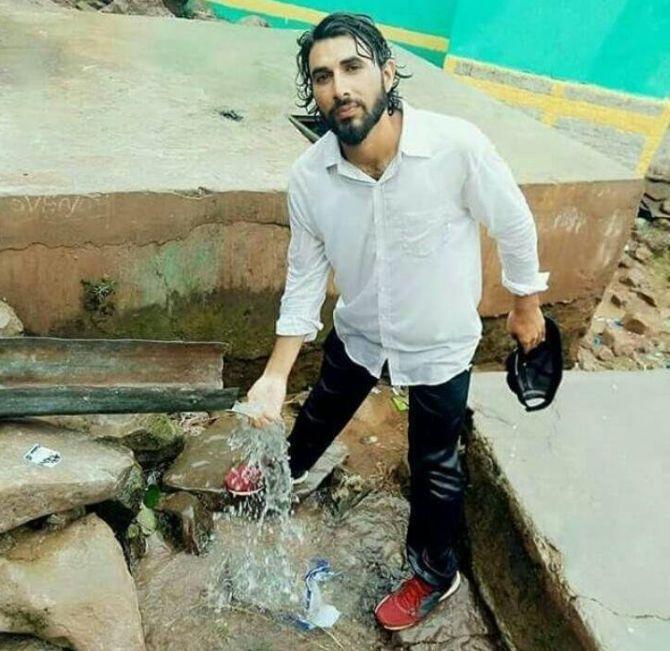 An MP and an MLA of the BJP today said they would give Rs 21 lakh to any person who kills the terrorists responsible for shooting dead army jawan Aurangzeb, who was abducted and later killed in Jammu and Kashmir's Pulwama district.
BJP MP Parvesh Sahib Singh tweeted a screenshot of a message from him and Delhi MLA Manjinder S Sirsa which said they would give Rs 21 lakh to the person who kills the militants responsible for killing Aurangzeb.
The tweet was written in Hindi and was signed jointly by them.
The rifleman, who was 'buddy' of a company commander, was abducted by terrorists at Kalampora in Pulwama last week when he was on his way home in Rajouri district for Eid celebrations. He was later shot dead by the militants.
Aurangzeb belonged to 4 Jammu and Kashmir Light Infantry and was posted at the 44 Rashtriya Rifles camp at Shadimarg in Shopian.
The killing of Aurangzeb had angered Indians and every Indian wants to eradicate the cancer of terrorism, Singh said in the same message.
-- PTI
« Back to LIVE
TOP STORIES