Sri Lanka to release 10 Indian fishermen's boats
June 17, 2018 09:59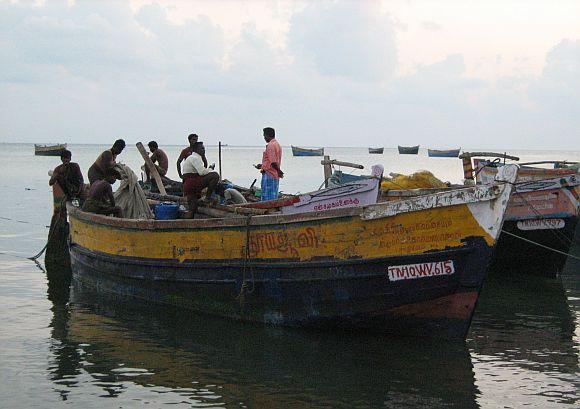 Sri Lankan navy will release ten Indian fishermen's boats that were taken into custody in 2015 and 2016.
As per media reports, the Sri Lankan government had, on June 13 sent a letter to the ministry of external affairs stating that they are ready to release 10 boats.
In 2017, out of the 216 boats, Sri Lanka released around 42 boats. However, the fishermen were only able to retrieve 32 boats as remaining ten were damaged beyond repair. Now, the Sri Lankan government is releasing another 10 boats instead of the ones that were not retrieved in 2017, Colombo Page reported.
A team headed by a fisheries official, including fishermen and salvage personnel will be leaving for Sri Lanka in two days to retrieve the boats.
As per the demands of fishermen in the region, remaining 174 boats in the Sri Lankan custody must be released. Each boat costs Rs 8 to 10 lakh, they added.
"We will go and check the boats in Sri Lanka but we demand that all our boats in the Sri Lankan custody be released," Colombo Page quoted Jesuraj, a Tamilian fishermen leader as saying.
-- ANI
« Back to LIVE
TOP STORIES