Man caught littering by Anushka and Virat slams couple, calls them trashy
June 17, 2018 10:25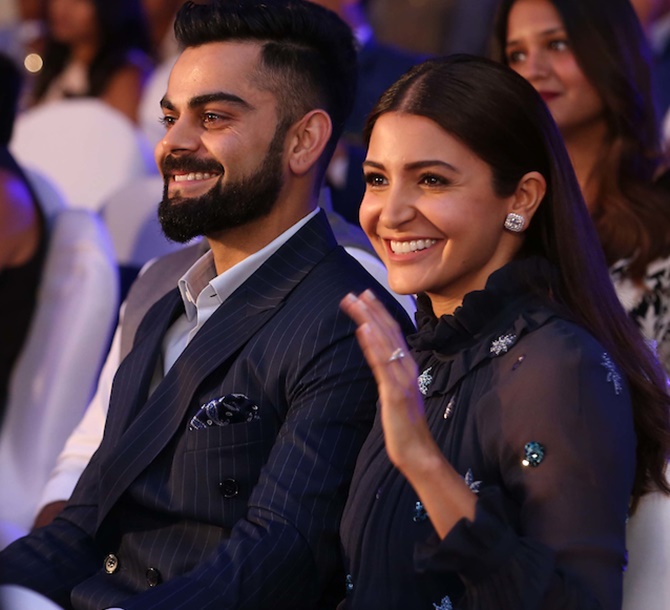 Indian cricket team skipper Virat Kohli on Saturday shared a video of his wife, actor Anushka Sharma, scolding a man for littering on a road. The guy, who goes by the handle of Arhhansingh on Instagram, put up a screenshot from the video and went on a rant against the power couple.
In his post, he wrote, "While I'm apologetic for my carelessness, Mrs Anushka Sharma Kohli, a little etiquette and politeness in your dialogue wouldn't have made you a lesser star."
Calling Virat Kohli a trashy mind, Singh wrote, "The garbage that mistakenly went out of the window of my 'luxury car' was way less than the garbage that came out from your mouth, from your 'luxury car's window, or the trashy mind of Virat Kohli to shoot and post this online... for whatever gains. Now that's some serious trash."
In the video, Anushka can be seen pulling over the car next to hers and asking the man inside not to throw garbage on the streets.
"Why are you throwing garbage on the road? Don?t throw garbage on the road. Please be careful," she said.
Virat captured the incident on his phone and shared it on Twitter, saying, "Saw these people throwing garbage on the road and pulled them up rightfully. Travelling in a luxury car and brains gone for a toss. These people will keep our country clean? Yeah right!!! If you see something wrong happening like this, do the same and spread awareness."
"Lot of people who don't have the courage to do something like this find it funny. Everything for people nowadays is meme content. Shame," he added.
The Pari actress was previously associated with Prime Minister Narendra Modi's Swachh Bharat Abhiyan. In 2017, she was named as the face of a countrywide campaign to clean the streets, roads and for the infrastructural development of the country.
« Back to LIVE
TOP STORIES