Kejriwal slams LG for 'replacing' him at NITI Aayog meet; Kant says Baijal not present
June 17, 2018 12:15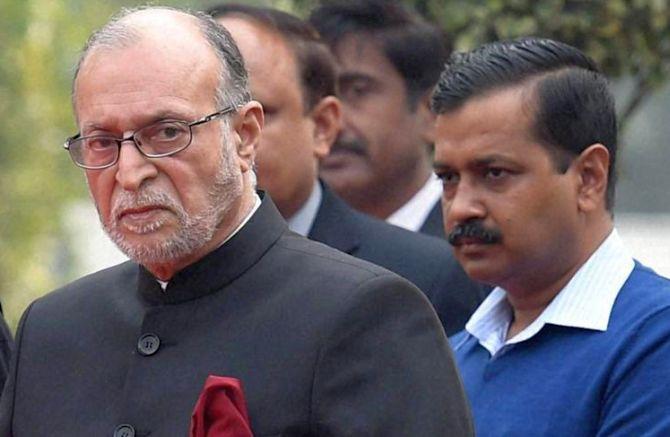 Delhi Chief Minister Arvind Kejriwal today said he has not "authorised" LG Anil Baijal to attend the NITI Aayog meeting in his place after a report claimed the presence of the Constitutional head at the meeting.
However, NITI Aayog Chief Executive Officer Amitabh Kant described the report as "totally incorrect".
"Under which provision of the Constitution does LG have powers to replace the Chief Minister? I have not authorised him to go in my place," Kejriwal tweeted.
Kejriwal was responding to a Twitter user's claim that LG Baijal "chose" to represent Delhi at the Niti Aayog meeting and had reached the meeting venue.
Responding to the report, Kant said, "This is totally incorrect. Lt. Governor of Delhi is not present at the fourth meeting of the governing council of NITI Aayog."
Kejriwal accompanied by his deputy Manish Sisodia and ministers Satyendar Jain and Gopal Rai is staging a dharna at Baijal's office for the last one week, demanding that IAS officers end their "strike" and approve doorstep ration delivery scheme of his government.
The fourth meeting of Niti Aayog's Governing Council is underway here today with the main agenda of deliberating upon measures taken to double farmers' income and the progress of government's flagship schemes.
Prime Minister Narendra Modi is chairing the meeting, which is being held at Rashtrapati Bhavan.
« Back to LIVE
TOP STORIES