Kejriwal making Delhi people suffer due to his inflated ego: Congress
June 17, 2018 20:12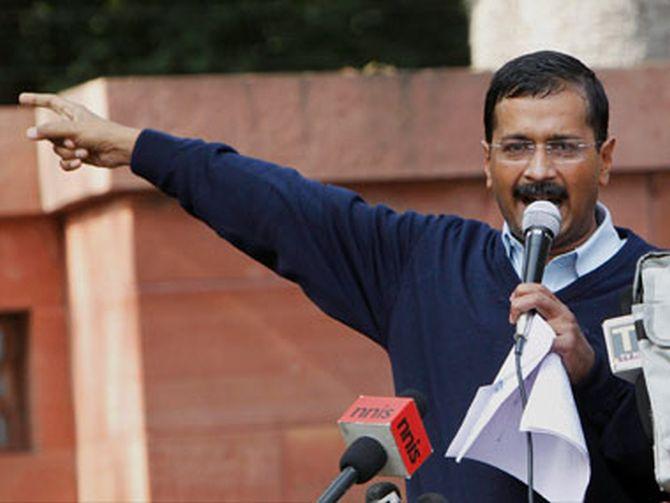 Amid an intensifying tussle between the Arvind Kejriwal-led Aam Aadmi Party and Lieutenant Governor Anil Baijal, the Congress today accused the Delhi chief minister of making the people of the national capital suffer due to his "inflated ego".
Delhi Congress chief Ajay Maken said Kejriwal should put an end to the crisis by expressing "regrets" to Chief Secretary Anshu Prakash, who was allegedly manhandled by AAP legislators at the chief minister's residence during a late night meeting on February 19.
"Still remember the unabashed 'apology' radio ads by Kejriwal after his 49 days gov in 2014. Now-apology from Majithia,Jaitley,Sibbal...Why can't he just offer regrets to the CS and govern Delhi the way he is Constitutionally supposed to? Why should Delhi suffer his inflated ego (sic)?" Maken tweeted.
Former Delhi chief minister and Congress leader Sheila Dikshit said nobody could help Kejriwal if he did not understand the constitutional provisions regarding Delhi.
"If you do not understand the Constitution, what can anyone do? That is the bottom line. Delhi cannot become Kerala or Goa or Puducherry, which have different powers as per the Constitution," she told PTI.
Dikshit said there was no harm in fighting for more power, but added that it could only be done through Parliament.
"If a chief minister does not understand the basics about his state, then I have nothing to say. Everybody has the right to ask for more power, but it has to be by changing the Constitution through Parliament. He can have the powers he is seeking only through Parliament," she added.
Dikshit dismissed the AAP allegation that the Congress was siding with the BJP, while several political parties were standing by Kejriwal in the ongoing tussle.
"What they are saying is totally irrelevant. We have got our own identity," she said. -- PTI
« Back to LIVE