Decision on extending cease-ops in Jammu and Kashmir today
June 17, 2018 09:04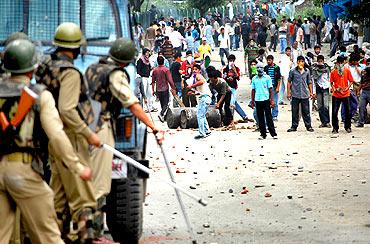 Union Home Minister Rajnath Singh said on Saturday that he would make a formal announcement on Sunday on the Centres decision on extension of the Suspension of Operations or cease-ops currently in force in the Kashmir Valley.
As the government weighs the possibility of extending the SoO that ended on Saturday with the end of Ramzan, government data show 65 incidents of stone-pelting were reported from May 16 till June 16.
In comparison, 31 incidents were reported in January, 45 in February, 79 in March and 169 in April when the SoO was not in place. From June 1-14 alone, 27 such incidents were reported.
The government will consider these facts and a comparative analysis of the incidents reported during the pre-Ramzan period will also be factored in when the decision on the SoO is announced on Sunday, an official said.
« Back to LIVE
TOP STORIES