Trump says he trusts Kim with denuclearisation promise
June 13, 2018 00:40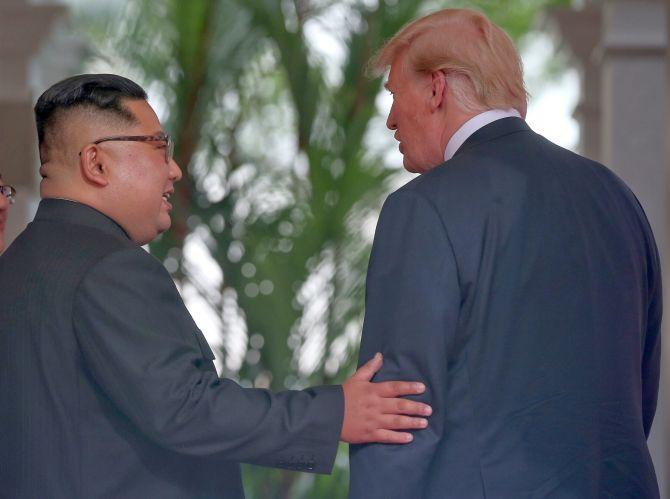 United States President Donald Trump on Tuesday said he trusted North Korea's leader Kim Jong Un over the agreement for denuclearisation of the Korean peninsula, reached between the two countries after their historic summit in Singapore.
After the summit in Singapore, Kim pledged to work toward the 'complete denuclearisation' of the Korean peninsula in return for security guarantees from the US, as Trump wrapped up the meeting with outcomes that could ease tensions and reshape the geopolitics of the Asia-Pacific region.
"I can only tell you that from the time I've (dealt) with him, which is really starting 90 days ago... I think he wants to get it done," Trump told reporters, as he stopped by briefly to take questions just before flying back home, a little ahead of schedule.
Asked if he was disappointed or whatsoever, he said, "As soon as I had my first opportunity, which was toward the end, I said could you do it. He said we will do it."
Asked how would the US make sure the denuclearisation, Trump said "We're going to have to check it and we will check it. We'll check it very strongly."
Asked if he trusted Kim, the President responded: "I do." -- PTI

« Back to LIVE
TOP STORIES