In swipe at Nitish, Shatrughan warns 'NDA Friends' to start performing
June 03, 2018 10:07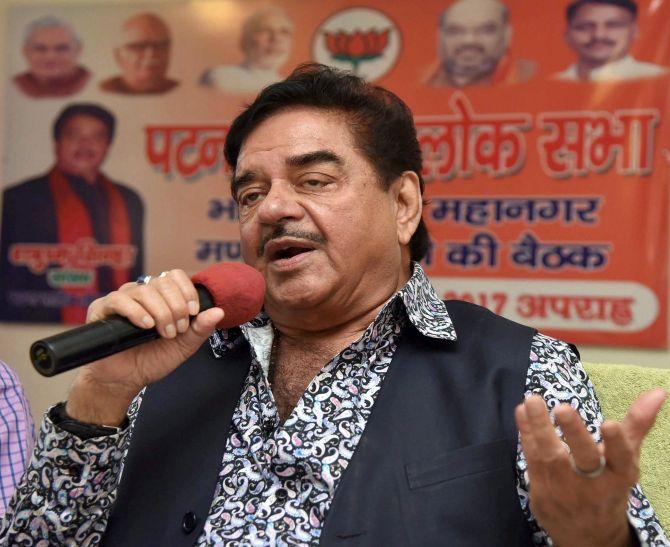 Disgruntled BJP MP Shatrughan Sinha on Saturday rubbished the fresh demands for special status to Bihar raised by JD-U and seconded by his own party besides ally like LJP as crocodile tears shed ahead of the general elections.
In a series of scathing tweets, Sinha, who represents Patna Sahib in the Lok Sabha and has been critical of the BJP leadership for quite some time, alleged "performance has given way to only propaganda" in Bihar where the NDA has been in power for nearly a year.
He cautioned NDA "friends" to start performing or else there are "Arjuns" willing to take over as Tejashwi Yadav's challenge was knocking on the doors.
"With the general elections knocking at our doors, the crocodile tears are back...and the drama starts unfolding once again. The ruling coalition in Bihar (NDA) is demanding special status for Bihar, yet again.. .that too from their own central NDA govt and publicly", Sinha tweeted.
The remarks came in the backdrop of a recent statement by Chief Minister Nitish Kumar, who heads the JD-U, wherein he had made a fresh pitch for grant of special category status to Bihar and indicated that the demand would be put before the 15th Finance Commission.
« Back to LIVE
TOP STORIES