Centre to bring bill to do away with homework for Class 1, 2: Javadekar
June 03, 2018 18:26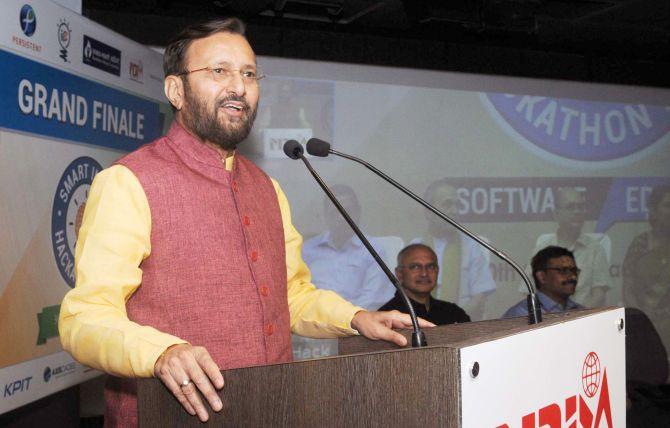 The Centre will bring a bill in Parliament to ensure that schools do not assign homework to students of classes 1 and 2, Union Human Resource Development Minister Prakash Javadekar has said.
His remarks came in the wake of an interim order of the Madras high court on May 30 asking the Centre to instruct state governments to reduce the weight of children's school bags and do away with homework for Classes 1 and 2.
Javadekar said he believed there cannot be learning without fun.
"I welcome the decision (of the court). We are studying the order and will definitely do whatever is required," he told a press conference in Kolkata.
The Union minister said the Centre will bring a no homework bill in the Monsoon Session of Parliament in compliance with the Right of Children to Free and Compulsory Education Act, 2009, and hoped it will be passed.
"I believe there has to be a 'learn with fun'. Children should not be put under any pressure. We will do whatever is required to lessen the pressure on children in compliance with the court order," Javadekar said.
Noting that children are neither weightlifters nor school bags loaded containers, the high court had asked the state government to ensure that the weight of the satchels should not be more than 10 per cent of the weight of the child.
Justice N Kirubakaran had also directed the Centre to instruct the state governments not to prescribe any other subjects except language and mathematics for Classes 1 and 2 students. -- PTI

« Back to LIVE
TOP STORIES