Hollywood celebrities wear orange in protest against gun violence
June 02, 2018 12:05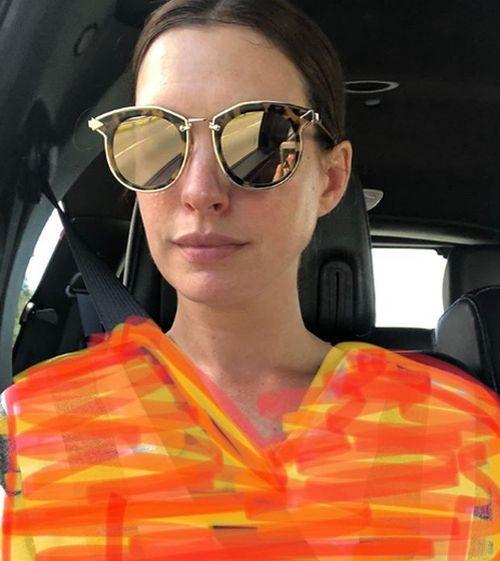 Anne Hathaway, Jeff Bridges, Amy Schumer and Mark Hamill were among several Hollywood celebrities who wore orange clothing to voice their protest against gun violence in the country.
The stars took to social media using hashtag #WearOrange in support on National Gun Violence Awareness Day, a campaign by Everytown for Gun Safety with orange as the movement's colour.
The movement is being observed in the US since 2015.
Hathaway, who was enroute, shared a selfie on Instagram and scribbled her shirt in orange to show solidarity for the cause.
The Oscar winner demanded for "peace" and "policy change" in gun control laws.
"I am travelling and don't have anything orange to wear but I still wanted to be a part of today. Today I #wearorange to remember all those who have died, especially in schools, churches and movie theatres - spaces in which I grew up feeling safe but where the current generation cannot.
"I wear orange because, as per @newsweek, more children have been killed by guns since Sandy Hook than US soldiers in combat since 9/11... I also want to thank all the responsible gun owners who do not feel threatened by the call for common sense gun laws. We need your voices more than ever (sic)," she wrote alongside her photograph.
Hathaway also acknowledged Hollywood's role in "the glamourisation of guns" --that she is dealing with the fact and recognising the issue can bring a change from within.
Schumer urged people to wear orange to show support "as a sign to end gun violence".
Everytown for Gun Safety also created anti-gun violence pins for the 2018 Oscars in the wake of Florida high school shooting that claimed 17 lives in February.
-- PTI
Image: Anne Hathaway wearing orange in solidarity for the cause.
« Back to LIVE
TOP STORIES