Too early to predict if Opnn unity will last till 2019: Praful Patel
June 01, 2018 20:39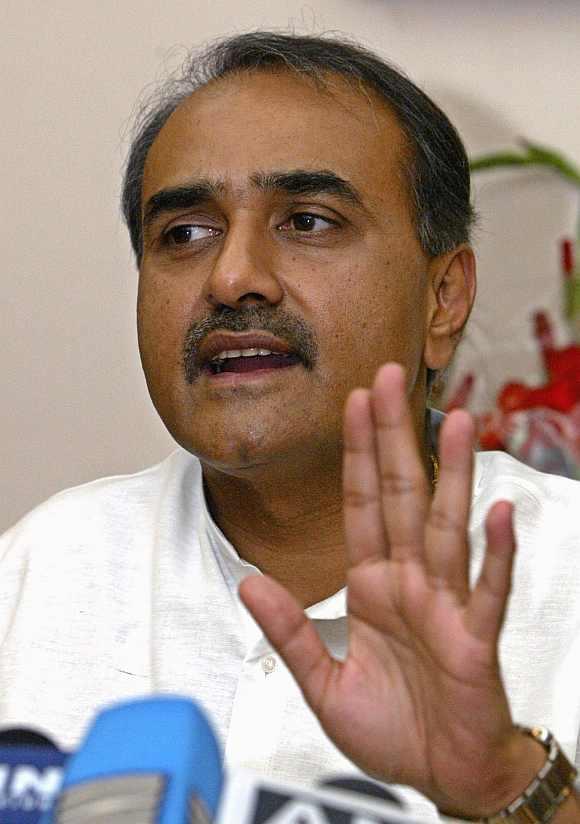 Signs of changing political equations are visible but it is too early to predict if the opposition unity against the Bharatiya Janata Party would sustain till next year's Lok Sabha polls, senior Nationalist Congress Party leader Praful Patel said today.
Patel stated this a day after the BJP faced electoral reverses in Lok Sabha by-polls in Bhandara-Gondiya constituency in Maharashtra and Kairana in Uttar Pradesh, mainly because of several opposition parties getting together.
Talking to PTI, Patel said Bahujan Samaj Party supremo Mayawati andSamajwadi party chief Akhilesh Yadav joining hands in UttarPradesh and Congress-Janata Dal-Secular coming together in Karnataka aresigns of changing political equations.
To a question on whether the anti-BJP opposition unitycan sustain till the Lok Sabha polls next year, he said, itis too early to say.
Patel said the Congress and the NCP have been in analliance earlier and therefore it was easier for the two parties to join hands again.
We have been alliance partners barring the 2014 assembly elections. I see no problem in continuing the alliance, he added.
The Bhandara-Gondiya seat was won by the NCP which was being supported by the Congress.
He said the BJP could win the Palghar seat in Maharashtra because the Opposition was severely fragmented there.
"See the number of votes polled by Bahujan Vikas Agadhi, CPM, Shiv Sena and Congress. The BJP poached on the Congress candidate at the last minute and fielded him as their nominee," the NCP leader said.
Patel said the by-poll results declared yesterday proves that people are unhappy with the performance of the central government.
"Be it agriculture distress, rising prices including that of petrol and diesel, there is a question mark on the Centre's ability to handle these issues, said the former Union minister. -- PTI

« Back to LIVE