Row over Vogue Arabia cover featuring Saudi princess in driving seat
June 01, 2018 10:01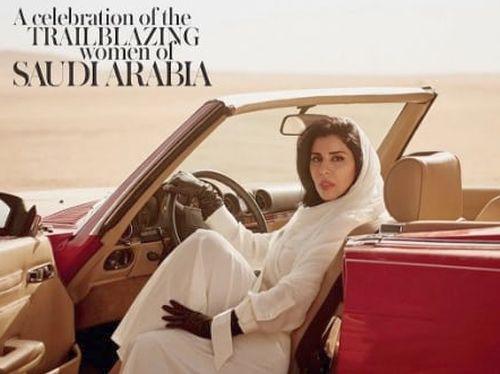 A Vogue cover photo of a Saudi princess behind the wheel of a red convertible has a ignited a heated debate following a string of arrests of womens rights activists.
The image of Princess Hayfa bint Abdullah al-Saud in the drivers seat wearing leather gloves and high heels is on the front cover of Vogue Arabias June edition, published as the conservative kingdom prepares to lift a driving ban on women.
The issue is dedicated to the trailblazing women of Saudi Arabia and lauds the reforms launched by Crown Prince Mohammed bin Salman, who has sought to loosen social restrictions in the conservative kingdom and curb the powers of religious hardliners.
In our country, there are some conservatives who fear change. For many, its all they have known, Princess Hayfa, daughter of the late King Abdullah, was quoted as saying in the magazine.
The image was criticised by campaigners protesting at the arrests in May of at least 11 activists, mostly identified by rights groups as veteran women campaigners for the right to drive and to end Saudis male guardianship system.
Rather than celebrating Saudi Arabian women by championing brave womens rights activists like the detained Loujain al-Hathloul, Eman al-Nafjan, and Aziza Yousef, who played a crucial role in campaigning for womens basic right to drive, the [Vogue Arabia] issue instead contributes to the whitewashing of the ongoing human rights violations in Saudi Arabia and the isolation of their brave human rights activists, Kareem Chehayeb of Amnesty International said.
« Back to LIVE