North Korean envoy to deliver letter from Kim to Trump
June 01, 2018 00:24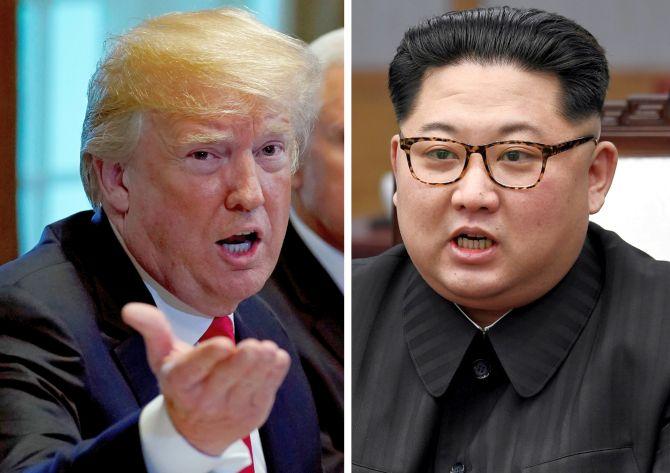 North Korean envoy Kim Yong Chol, who is in New York to hold talks with United States Secretary of State Mike Pompeo, would deliver a special letter from his leader Kim Jong Un to President Donald Trump at the White House on Friday.
'We're doing very well with North Korea. Our Secretary of State has had very good meetings. He's meeting again today. I believe they'll be coming down to Washington on Friday,' Trump said.
'And a letter is going to be delivered to me from Kim Jong Un. So I look forward to seeing what's in the letter. But it's very important to them. So, they'll be, probably, coming down to Washington, DC on Friday for the delivery of a letter. I look forward to that,' Trump said, adding he does not know the content of the letter.
Running against time, the US and North Korean officials are having three separate meetings in New York, Singapore and at the Demilitarized Zone (DMZ) between North and South Korea. Trump described the meetings as very positive.
"We'll see what happens. It's a process. It's all a process. We'll see. And hopefully we'll have a meeting on June 12th. That's going along very well, but I want it to be meaningful. It doesn't mean it gets all done at one meeting; maybe you have to have a second or a third. And maybe we'll have none," he said.
"But it's in good hands, that I can tell you," Trump said.
US Secretary of State Mike Pompeo is holding talks with the North Korean envoy Kim Yong Chol.
A US advance team, led by White House Deputy Chief of Staff Joe Hagin, is also having meetings with a North Korean team in Singapore.
At the DMZ, the US delegation, led by Ambassador Sung Kim, is having meetings with North Korean officials.
'Good progress today during our meetings with Kim Yong Chol and his team. North Korea and the world would benefit greatly from the denuclearisation of the Korean Peninsula,' Pompeo said in a tweet from New York.
'Substantive talks with the team from North Korea. We discussed our priorities for the potential summit between our leaders,' he said in another tweet. -- PTI

« Back to LIVE
TOP STORIES