14-year-old Karthik wins US National Spelling Bee
June 01, 2018 09:06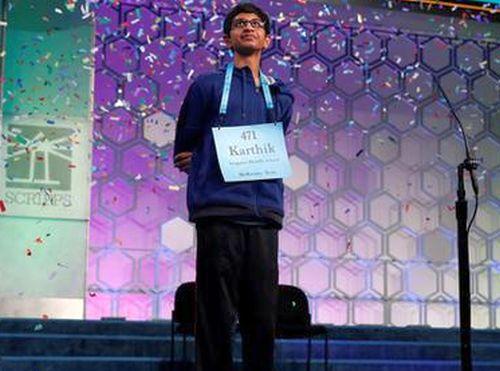 Karthik Nemmani, 14, of McKinney, Texas was named the 91st Scripps National Spelling Bee champion in the United States after correctly spelling "koinonia."
He defeated the Bee's largest ever pool of competitors after 515 spellers took the national stage beginning Tuesday for three days of spellbinding competition.
"I had confidence, but I didn't really think it would happen," Karthik said. "I'm just really happy. This has just been a dream come true."
He also spelled "haecceitas" correctly after seventh-grader Naysa Modi from Frisco, Texas, missed the word "Bewusstseinslage" in the final round.
This is the eleventh year in a row that an Indian-American has emerged victorious in the Scripps National Spelling Bee.
« Back to LIVE