Rahul will think 10 times before hugging me, says Yogi Adityanath
July 24, 2018 17:24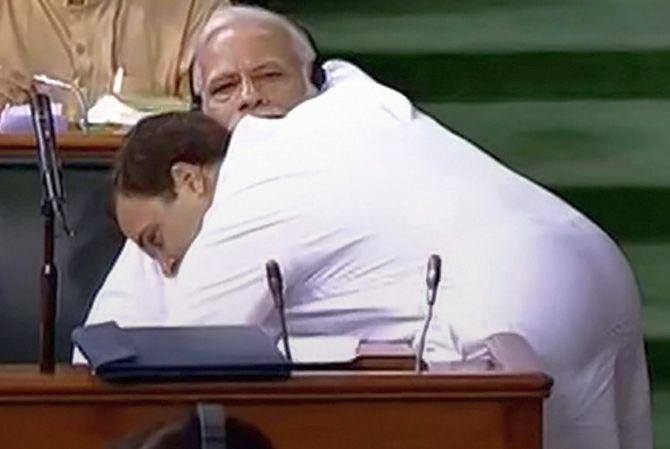 Uttar Pradesh CM Yogi Adityanath said Congress president Rahul Gandhis hug to Prime Minister Narendra Modi was a mere political stunt and he does not approve of such acts. Throwing a challenge, Yogi dared Rahul Gandhi to try and hug him.
Rahul Gandhi will have to think 10 times before hugging me, said Yogi in an interview to CNN-News18.
On being asked if he would reciprocate the hug in case Rahul hugs him, Yogi said, Such political stunts are not acceptable to me at any cost. Rahul Gandhis behaviour is childish and he does not have wisdom and decision making powers of his own. A sensible person will never do such things (hug).
« Back to LIVE
TOP STORIES