Trump says will run for re-election in 2020, discussed Brexit with UK's Queen
July 15, 2018 10:20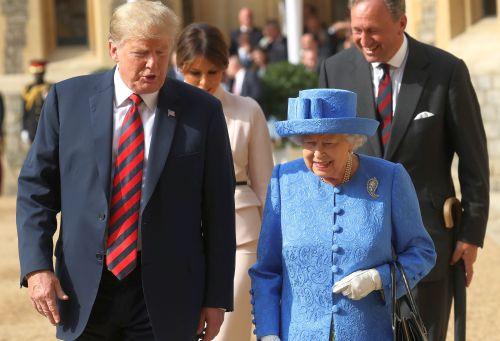 US President Donald Trump said he intends to run for re-election in 2020 because everybody wants me to and there are no Democratic candidates who could defeat him.
Asked by British journalist Piers Morgan in an interviewwhether he was going to run in 2020, Trump was quoted by the Mail on Sunday as saying: Well I fully intend to. It seems like everybody wants me to.
Trump said he did not see any Democrat who could beat him: I dont see anybody. I know them all and I dont see anybody.
Before leaving Britain for a summit in Finland with Russian President Vladimir Putin, Trump breached British royal protocol by publicly disclosing the details of a conversation he had with Queen Elizabeth about the complexities of Brexit.
When asked if he discussed Brexit with the monarch when they met for tea at Windsor Castle on Friday, Trump said:
I did. She said its a very - and shes right - its a very complex problem, I think nobody had any idea how complex that was going to be... Everyone thought it was going to be Oh its simple, we join or dont join, or lets see what happens.
Speaking of the 92-year-old queen, Trump was quoted as saying: She is an incredible woman, she is so sharp, she is so beautiful, when I say beautiful - inside and out. That is a beautiful woman.
Asked if Trump felt the queen had liked him, he said: Well I dont want to speak for her, but I can tell you I liked her. So usually that helps. But I liked her a lot.
Just very elegant. And very beautiful. It was really something special, Trump said of the meeting. She is so sharp, so wise, so beautiful. Up close, you see shes so beautiful. Shes a very special person.
« Back to LIVE