Opposition shedding crocodile tears for farmers: Modi
July 15, 2018 12:07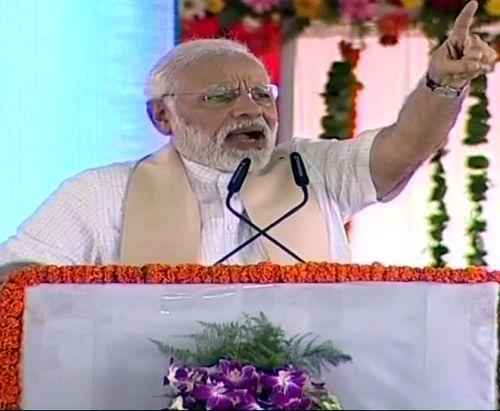 Prime Minister Narendra Modi today accused the opposition parties of shedding crocodile tears for farmers.
Addressing a rally in Uttar Pradesh's Mirzapur, Modi said, "Those who are shedding crocodile tears for farmers today should be asked why did they not see irrigation projects which were left incomplete throughout the nation during their tenure."
"Those who are indulging in politics in the name of farmers had no time to raise the prices of MSP. They sat on files," he added.
The PM also attacked previous governments for not completing projects.
"Previous governments used to come up with incomplete projects and stall them. You are the people who suffered through all of that. Had this project been completed beforehand, you would have been benefited by it two decades back," Modi said after he inaugurated Bansagar canal project and laid foundation of a medical college in Mirzapur.
« Back to LIVE