Kumaraswamy's remarks 'emotional outburst': JD-S
July 15, 2018 21:19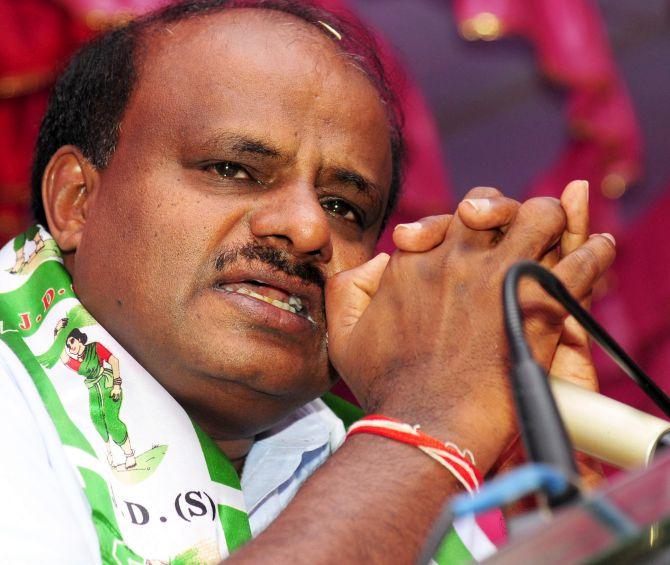 The Janata Dal-Secular today termed the remarks of Karnataka Chief Minister H D Kumaraswamy indicating a rift in the coalition government with the Congress as an "emotional outburst" and said too much should not be read into it.
Party secretary general and spokesperson Danish Ali claimed that the alliance government in the state will complete its full five-year term.
He asserted that there was no strain between the coalition partners and the government was running smoothly.
Addressing JD-S workers at a function held by the party to felicitate him in Bengaluru yesterday, an emotional Kumaraswamy said that he was "not happy" being in the top post and was swallowing the pain like 'Vishakantha' (Lord Shiva), who drank poison.
He had also said there was no point in honouring him as the party had failed to get a clear majority in the Assembly polls in May.
"That was merely an emotional outburst and some in the media are reading too much into it," Ali told PTI.
"There are no strains between the Congress and the JD(S) and the coalition government in Karnataka is stable and will complete its five-year term under a common minimum programme for the welfare of the people in the state including farmers, Dalits and other oppressed classes," he said.
Ali said Kumaraswamy was expecting that the people of Karnataka will give a majority to the JD(S) in the Assembly, but the party could not get that kind of a mandate despite best efforts.
« Back to LIVE