I support One Nation One Election proposal: Rajini
July 15, 2018 13:27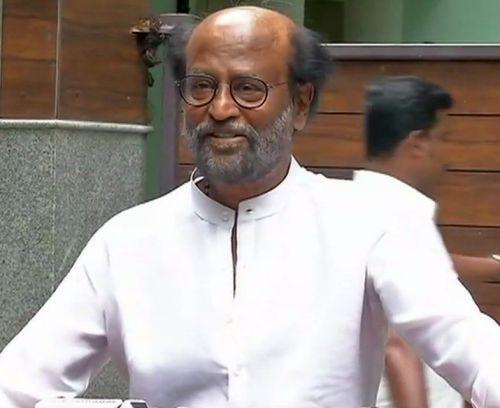 Tamil superstar Rajinikanth on Sunday came out in support of the proposal to hold simultaneous elections to the Lok Sabha and the state assemblies across the country.
"I support One Nation One Election. This will save money and time," said the actor-turned-politician in Chennai.
He also said a decision on contesting in the general elections will be taken later.
The central government led by Prime Minister Narendra Modi has been toying with the idea of holding simultaneous elections for quite sometime now.
Recently, the Law Commission had invited all political parties to hold discussion on the issue, in which four parties supported the idea while nine opposed it.
NDA ally Shiromani Akali Dal, the All India Anna Dravida Munnetra Kazhagam, the Samajwadi Party and the Telangana Rashtra Samiti supported the idea.
However, BJP ally Goa Forward Party opposed the concept as did the Trinamool Congress, Aam Aadmi Party, Dravida Munnetra Kazhagam, Telugu Desam Party, Communist Party of INdia-Marxit, CPI, Forward Block and the Janata Dal- Secular.
The ruling BJP and the main opposition Congress had stayed away from the meet.
« Back to LIVE