Indiscipline will not be tolerated: Army chief to force
July 11, 2018 19:32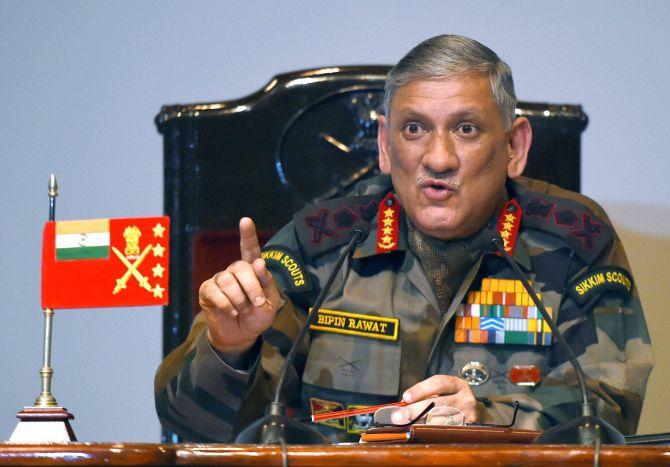 Army Chief Gen. Bipin Rawat has asked all the army formations and bases across the country to comply with laid down disciplinary provisions, cautioning that violators will face strict action.
In a communication to the 12 lakh strong army last week, Rawat said the force must utilise its scarce resources judiciously and even noted that there should not be any misuse of the provision to provide liquor and groceries to armymen through CSD canteens, official sources said.
Gen Rawat also said that cases of corruption and moral turpitude will be dealt with strictly, and asked the personnel not to indulge in sycophancy for promotion and growth in career.
He said deserving people will get recognition and their dues.
Officials said the disciplinary instructions are in force for last several decades and Gen Rawat asked the force to comply with them.
In the note, the army chief also said that no Sahayak or orderly should be attached to any retired officers except those eligible for such privileges, the sources said.
Gen Rawat also emphasised on physical fitness of the 12-lakh strong force and advised them to refrain from consuming unhealthy foods. -- PTI
« Back to LIVE
TOP STORIES