TN governor to meet President, PM in Delhi on Tuesday
January 08, 2018 15:09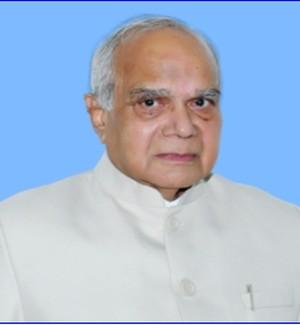 Earlier in the day Tamil Nadu Governor Banwarilal Prohit made his maiden address to the state assembly which was boycotted by the Opposition DMK.
And tomorrow he will be rushing to Delhi where he is scheduled to meet President Ram Nath Kovind at 6.15 pm. A little before that, he will have met with Prime Minister Narendra Modi, too.
Political observers attach much significance to these meetings, given that the political situation in the southern state is in a state of flux with the state government headed by E K Palaniswami teetering on the edge.
In his monthly reports Governor Purohit has been mentioning the emerging political forces in the state represented by actors Rajinikant and Kamalahaasan, as well as TTV Dinakaran's election to the state assembly.
Political observers also feel that the state government is surviving at the pleasure of the BJP government at the Centre, else various factions of the AIADMK would have toppled Palaniswami by now.
Given all this, what will Governor Purohit brief the Centre, is the million dollar question.
Wait and watch, time alone will provide the answer, said a senior AIADMK leader.
« Back to LIVE
TOP STORIES