Rahul-led delegation asks Prez to set up probe into Judge Loya's death
February 09, 2018 17:53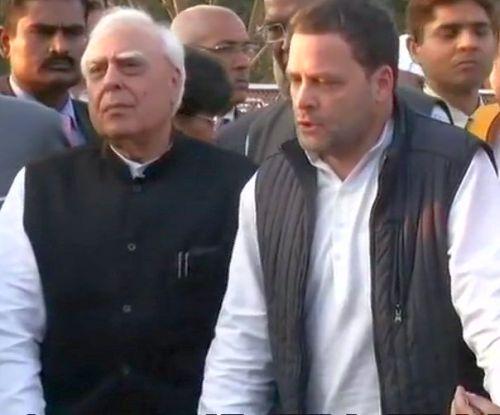 Congress president Rahul Gandhi and members from opposition parties handed over a memorandum to President Ram Nath Kovind demanding a special investigation into the death of Judge Loya.
Speaking to reporters later, the Congress president said, "A judge died under suspicious circumstances. It will be an ode to him and his family that the investigation takes place properly. Many MPs from both Lok Sabha & Rajya Sabha felt discomfort over it & also feel that the matter should be probed & an SIT should be formed."
He added that 114 MPs from 15 parties had signed the memorandum.
« Back to LIVE
TOP STORIES